Paris, France is a major European city known for its art, fashion, culture, and food. It is often called the City of Light (La Ville Lumière) as an early adaptor of gas street lighting on its boulevards and monuments and its role in the Age of Enlightenment. Today, the city lights up at night, and it's beautiful, with its iconic landmarks and monuments all lit up. Night photographers revel in Paris's lights. Here are some of my favorite spots for night photography in the City of Light.
1. Eiffel Tower. The iconic tower is arguably the most recognized symbol of Paris, France. Fortunately, the tower stands at 1,063 feet tall (324 meters), so it is visible from different vantage points and locations. The question is how do you frame your photographs and from where. Some of my favorite shots of the tower include other landmarks to pair with the tower such as the Musee d'Orsay, Pont Alexandre III, and Place de la Concorde.
2. Place de la Concorde. The square is one of the major public squares measuring at 19 acres (7.6 hectares). It was the site of many notable executions, including that of King Louis XVI during the French Revolution. Photography-wise, the square has many photogenic features including two fountains and a Ferris wheel. For night photography, the Bassin Octogonal, a small pool at the adjacent Jardin des Tuileries, can be used for reflections.
3. Arc de Triomphe. The Arc de Triomphe de l'Étoile is one of the most famous monuments in Paris, France, standing at the western end of the Champs-Élysées at the center of Place Charles de Gaulle. It is one of the best places to photograph car trails! The étoile or "star" of the juncture is formed by its twelve radiating avenues.
4. Musee du Louvre. The Louvre, or the Louvre Museum, is the world's largest art museum and a historic monument in Paris, France. Its painting collection has more than 7,500 works, including the one and only Mona Lisa. One of the more endearing features of the Louvre are the pyramids at the Napoleon Courtyard by architect I.M. Pei.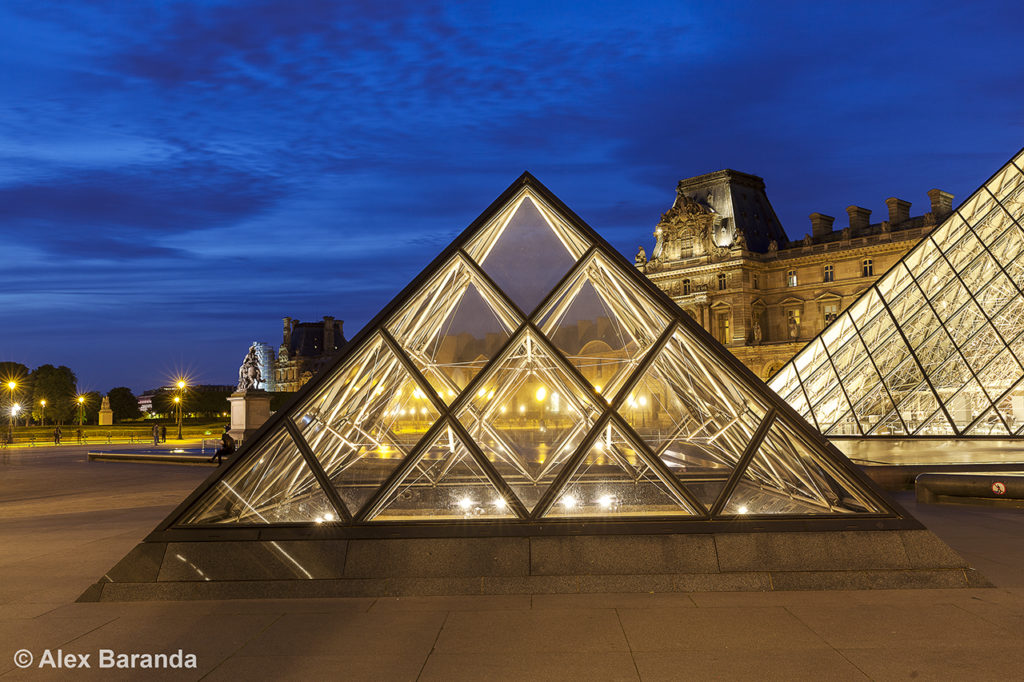 5. Notre-Dame de Paris. Simply as Notre-Dame, the "Our Lady of Paris" is a medieval Catholic cathedral in Paris, France. It is considered to be one of the finest examples of French Gothic architecture. Unfortunately, the 2019 fire destroyed the roof and spire, but it did leave the structure intact.
Tags:
City
,
City of Lights
,
Night Photography
,
Paris