San Francisco, California, is the cultural, commercial, and financial center of Northern California. It is the 16th most populous city in the United States and the fourth most populous in California. Colloquially called The City, it has a mix of eclectic architecture and several iconic landmarks such as the Golden Gate Bridge and Alcatraz Island. Fog (known as Karl) often rolls in and adds a cool element to the view. Here are some of my favorite spots for night photography in The City.
1. Saint Ignatius Church. The Catholic Church on the University of San Francisco, a Jesuit University, is a hidden gem of sorts. The church serves a parish of the Catholic Archdiocese of San Francisco and the university's chapel. At night, the lights turn the church golden. In the nearby building, a small pool makes for a good reflection of the church.
2. Palace of Fine Arts. The Palace of Fine Arts is a structure originally constructed for the 1915 Panama-Pacific Exposition in order to exhibit works of art. It is one of only a few surviving structures from the Exposition. The structure resembles a ruin of ancient Rome with columns and a rotunda surrounded by a lagoon. At night, the structure is lit up with golden colors and the lagoon acts as a reflection pool.
3. Golden Gate Bridge. The Golden Gate Bridge is perhaps the most iconic landmark in San Francisco. It is a suspension bridge that connects the City and County of San Francisco to Marin County. The Golden Gate refers to the one-mile-wide strait connecting San Francisco Bay and the Pacific Ocean. There are several vantage points to photograph the bridge from either the San Francisco side or the Marin side.
4. Bay Bridge. The Bay Bridge is the other famous bridge in the San Francisco Bay Area. The bridge connects San Francisco and Oakland along with the other East Bay cities. The bridge has two spans with Treasure Island being the connector.
5. Cliff House. The Cliff House is a restaurant on Point Lobos Avenue atop the cliffs near Ocean Beach. From the ruins of Sutro Baths, the Cliff House reflects on the surface of the pool below.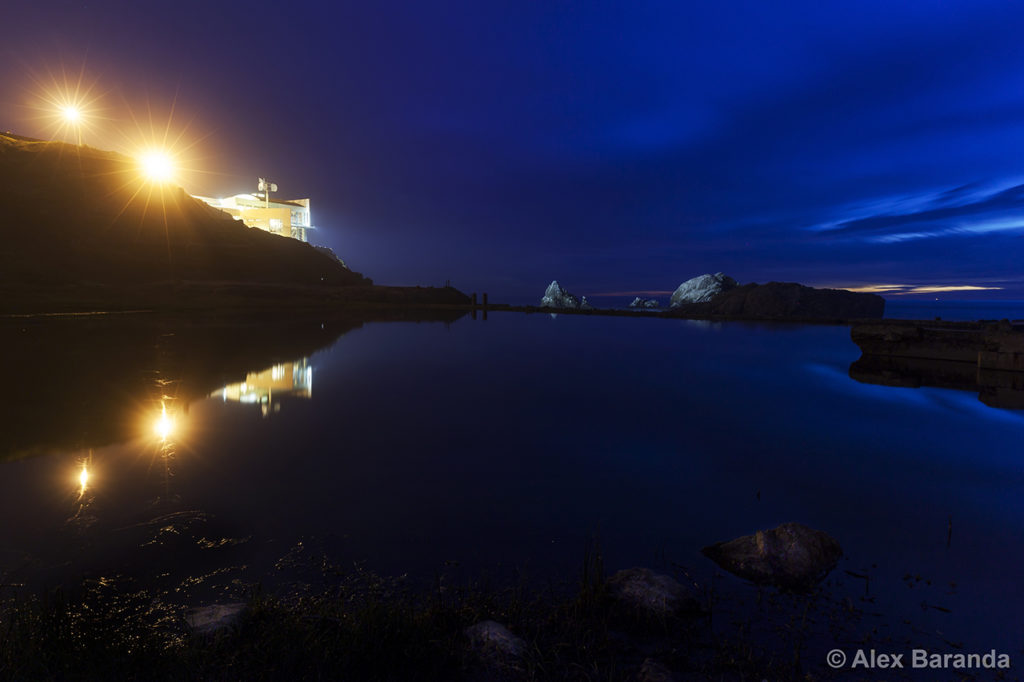 Tags:
California
,
City
,
Night Photography
,
San Francisco
,
United States