I climbed the steep hills for an hour or so at an elevation of about 10,000 feet. The trail was a mix of stairs and dirt paths equivalent of climbing 600+ stair steps. My legs were like jelly when I reached the site, but it was so worth it. There were hundreds of thousands of monarch butterflies! I can hear the wingbeats as they swarm like bees in the oyamel fir trees.
My day started in Morelia, Mexico, in the Michoacán State, some 5-6 hours West of Mexico City. My next destination is El Rosario Monarch Butterfly Sanctuary, a few hours away. The monarchs are in the sanctuary between November and March every year. It was still early December, but I read that the butterflies are already in huge numbers by this time.
I took an early bus to Zitacuaro, Mexico, where I would be spending the next night. The sanctuary was another hour or two. It is part of the larger Monarch Butterfly Biosphere Reserve, a UNESCO World Heritage Site.
I needed to get started early to get to the sanctuary that day. Zitacuaro and El Rosario are in the mountainous area of the Michoacán State midway between Morelia and Mexico City. I chose the ordinario (regular) bus service, which was probably not the best choice given the time constraint. Instead of a 3-hour ride to Zitacuaro, it took 4+ hours. After just 30 minutes from the Morelia Central Bus Station, the bus broke down. It stalled and wouldn't start.
I was playing several scenarios in my head as passengers were making a commotion. The driver and the conductor were speaking to some passengers in Spanish. My limited Spanish got the gist of it, but I could be in for some trouble if I had to find my way back to the station independently. Luckily, it started again, and we moved on. It was a regular bus service, so it stopped quite often. It didn't break down again, which was a good thing. Despite my early departure, I didn't arrive in Zitacuaro until past 11 AM.
I walked from the Central Camionera Zitacuaro, the central bus station, to the hotel. One thing I didn't count on was the hills. Zitacuaro was quite hilly, and the hotel was at a higher ground. The bus station was near a market. It was busy, and the streets were very narrow. The roads were in disrepair. I had difficulty rolling my luggage. It got more challenging when I climbed the hills. The neighborhood near the hotel was mostly residential with several tiendas.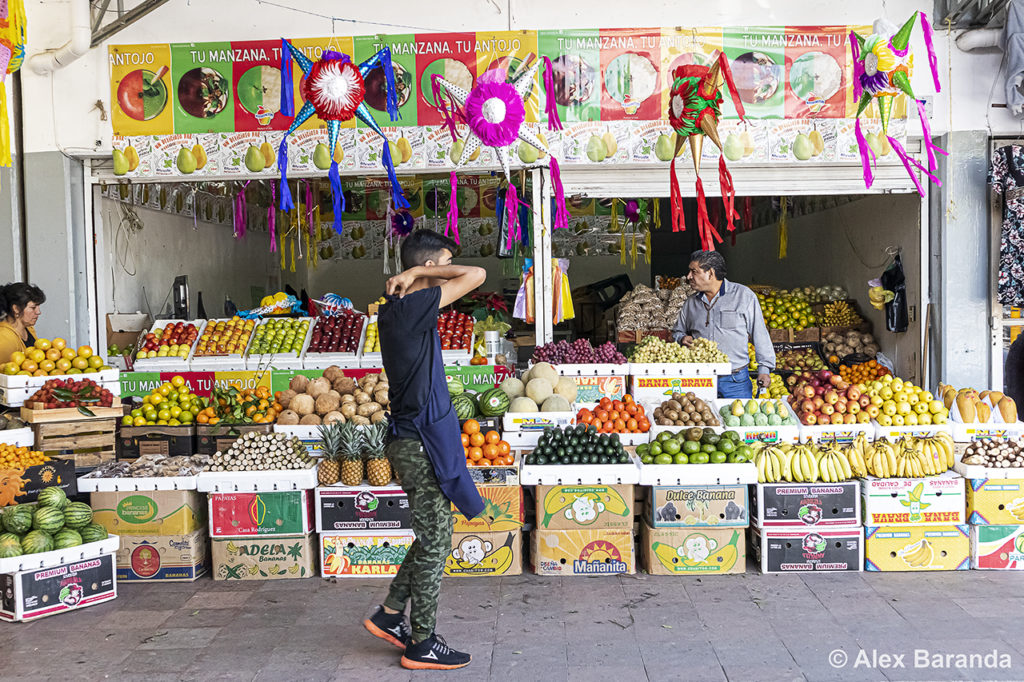 When I arrived at the hotel, I checked-in, dropped my luggage, and then walked again to the bus station for Angangueo, Mexico, the closest town to the El Rosario Monarch Butterfly Sanctuary. I only brought my backpack with my camera gear.
I arrived around quarter past noon at the bus station. Well, it was more of a bus stop, and it was not well-marked either. I saw people buying bus tickets, so I lined up as well. But before I could do so, the bus was leaving. "Andale!" The woman yelled, pointing at the bus, motioning me to hurry up. I ran and got in while the bus was already moving. I assumed that I was to pay the driver. It is an old and small bus with no air conditioner. The windows were up the entire trip, but it was cold in the mountains.
The bus stopped at the central bus station. I could have left my luggage at the station and took an earlier bus to Angangueo from there. However, the operating hours of the left luggage desk was another thing to look up. The bus was picked up and dropped passengers the whole way. The trip took an hour and a half higher up in the mountains. The driver said, "la ultima parada!" It was the last stop, he said. I paid him and got down, but it was another street corner.
I was expecting a proper bus station when I got to Angangueo. I didn't see any taxis or any signs of how to proceed to the village of El Rosario, more precisely, El Rosario Monarch Butterfly Sanctuary. I bought some water and snacks to put in my pack. I tried to ask questions, but it was difficult. I walked around the small town to find taxis. I flagged one down, passing me from the opposite direction. I told the driver that I was heading to El Rosario. He asked, "las monarcas?" I said yes with a sigh of relief as at least he knew where I was going. It took another 30 minutes to finally arrive at the sanctuary, which was even higher up in the mountains. It has a vast parking lot with restaurants and shops surrounding the lot.
I went to the entrance and bought my tickets. Janet was my guide. Only guided tours were allowed at the sanctuary. The first part of a trail was a concrete path with steps on the sides. It wasn't even a quarter a mile long. About halfway through it, I was already out of breath. "Uno momento, por favor" was my favorite phrase. I needed a few minutes to catch my breath. I told Janet that a few times. I asked her many questions, but she didn't speak English. Fortunately, my broken Spanish was enough. The monarchs migrated from Canada and United States to Mexico before going back. I told Janet that some of the monarch butterflies stop in California instead of all the way to Mexico. The numbers are much fewer, however.
The trail became wooden stairs with several switchbacks, then just a regular dirt path. Janet offered if I wanted to ride a horse instead of walking. I told her that walking was fine. The trek got more comfortable the farther along. I did have a pack of about 15-20 pounds, but I didn't want to pay money for the horseback ride.
As we were nearing the site, I started seeing a few monarchs here and there. Finally, there were hundreds of thousands! Yellow caution tape cordoned off the area as to not bother the butterflies. I wish I could get closer, but this was a sanctuary after all. Janet pointed to the clumps on the trees. Janet exclaimed, "Esas no son hojas. Son monarcas!" Those are not leaves. They are monarchs! The butterflies were swarming, and their collective wingbeats sounded like raindrops hitting the branches. We were the only ones at the site. She said that the butterflies were usually active in late mornings. I was lucky that they were somewhat active at that time, closer to 4:00 PM. Janet noted that California got nothing on what we were witnessing, and she would be correct. I was in awe of the sheer number of butterflies. The sight of them flying around was excellent, but more so, the sound they were making was even more incredible.
She said that the best time to see the Mariposa Monarcas is in February. There would be millions and also at a lower altitude. It would be frigid, however. It was early December, and the temperature was around the low 60s. February would be closer to freezing.
We stayed for about 30 minutes before making our trek back to the entrance. Janet offered the horseback option again but going downhill was the easy part. I did ask how much, and she said it was somewhere around US$5.00. I should have taken that offer earlier.
It was around 4:30 PM when I got out of the sanctuary, and I decided to have a very late lunch. I asked the waitress if there were any taxis around. There were none. Hindsight, I should have asked the driver who brought me up his phone number to call for pickup. She told me to hitchhike. I expected taxis or some other form of public transportation. It was past 5:00 PM at this point, and the sanctuary was already closed. I was looking at Goggle Maps, and it was about a 2-hour hike, albeit downhill. I started walking. I spotted a car and flagged it down. The driver said, "Ocampo?" I replied, "Si!" That's not where I came up, but it's a town. I did recognize the name as I passed it earlier. The car was old and kind of falling apart. The driver was with his wife and baby girl, who was smiling at me. It was a 45-minute ride, and I gave them 50 pesos for the trouble.
Then I had to find a bus or something to bring me back to Zitacuaro. I saw a collectivo, a passenger van, and flagged it down. Passengers crammed the small space like sardines. I was lucky that passengers were getting off when I boarded. I had a seat, at least.
It was already dark when the collectivo arrived in Zitacuaro. I kept eyeing the surroundings and Google Maps. I recognized a church I passed by earlier, so I asked the driver to stop, "parada aqui, por favor." It was about two blocks from my hotel, but it was good enough. I bought some snacks and called it a day. It was a long and beautiful day.
The next morning, I thought about going back to the sanctuary, but I decided to take it easy. It was midday when I checked out of the hotel and continued to my next destination, Mexico City.
Now that I know the lay of the land, it'd be easier to come back, especially on the migration peak in February.
There are a few tour operators that offer the Monarch Butterfly tours. I contacted one in Morelia, but I didn't hear back from them. The day tours cost about US$100-200. My adventures DIY trip costs me less than US$25 with some tale to tell.
Monarch Butterfly Biosphere Reserve, Mexico
https://whc.unesco.org/en/list/1290/
The 56,259 hectares biosphere lies within rugged forested mountains about 100 km northwest of Mexico City. Every autumn, millions, perhaps a billion, butterflies from wide areas of North America return to the site and cluster on small areas of the forest reserve, coloring its trees orange and literally bending their branches under their collective weight. In the spring, these butterflies begin an 8-month migration that takes them all the way to Eastern Canada and back, during which time four successive generations are born and die. How they find their way back to their overwintering site remains a mystery.